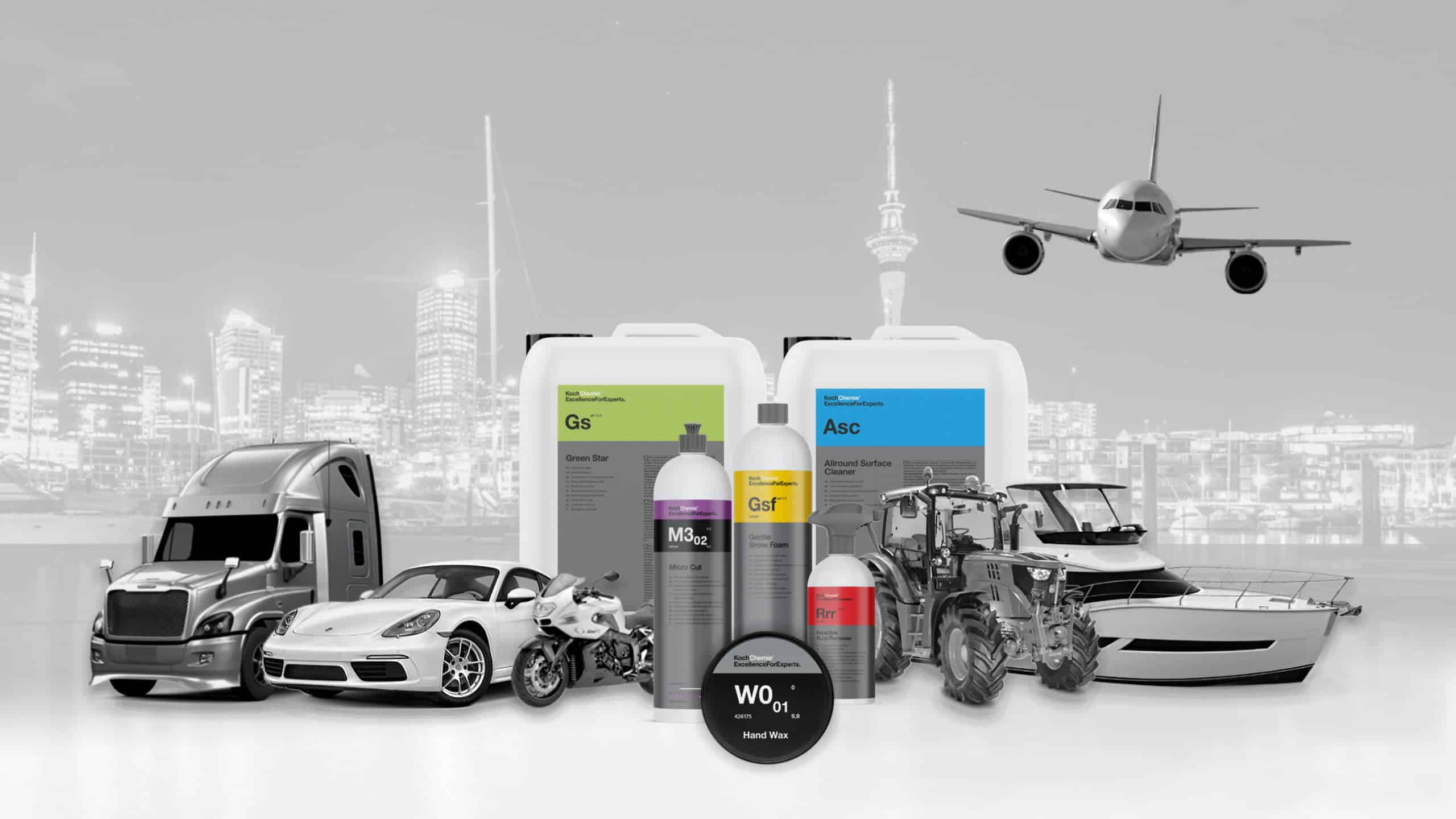 Cleaning, detailing, care, restoration and protection products. Made in Germany.
Since 1968 Koch‑Chemie stands for high-quality cleaning and care products in the field of washing and detailing chemicals.
Koch-Chemie is one of the few companies worldwide that researches, produces, and sells its products. Tradition, which
is characterized by constant improvements and attention to detail: Excellence for Experts.
Being an exclusive distributor of Koch-Chemie in Aotearoa,
we are proud to make these high-end cleaning and detailing products available for professionals and enthusiasts
across New Zealand.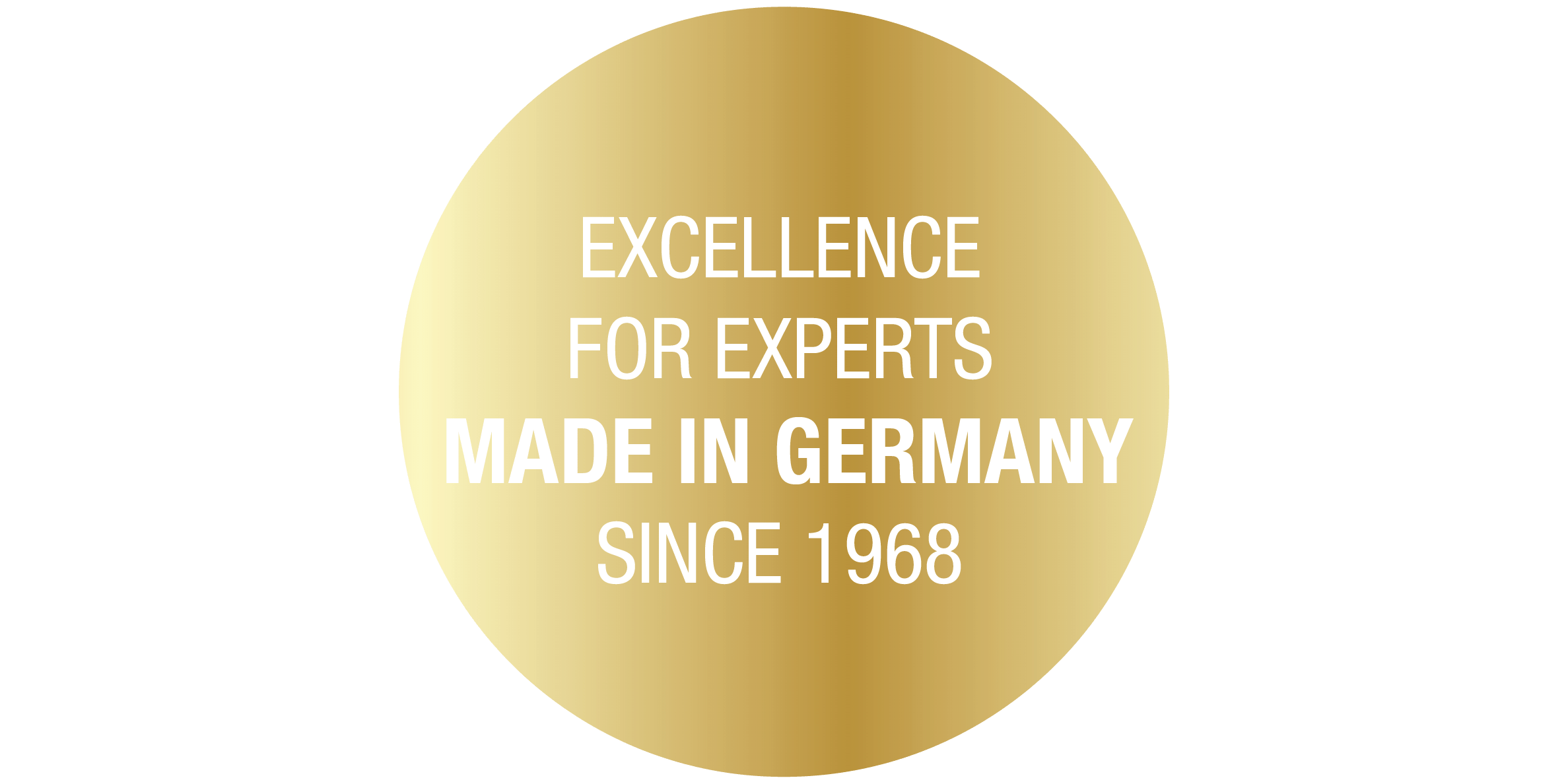 Tested.
Approved.
Certified.
Tested. Approved. Certified.
Fantastic pre-wash and general exterior contaminant remover. An aggressive cleaner that allows for very easy removal of bird droppings, insect residues, tree pollen and sap, along with oily gunk. Vb tends to foam a lot and is perfect for intense cleaning of areas that may require protectants to be stripped off – tyres, greasy engine bay corners and nooks, as well as wheel wells and suspension components. I simply load some Vb into a foam cannon and agitate dirt off, tyres look and feel fresh from the mould with little to no contamination! Vb does not have much lubricity and for areas requiring plenty of contact such as wheel barrels or plastic wheel liners, I simply add any contact wash soap (such as NMS) and work the surface with a brush, Vbdoes all the work 🙂
Really good clay bar and doesn't make scratch marks into the paint if used correctly!
Works a treat! Pleasant smell and very straight forward to use, have mainly used as a quick detailer and as a drying aid and has been great. Leaves the surface clean and essentially streak-free, seems like it helps the paint to "pop" that little bit more too. Managed to find a trigger sprayer that fits the bottle (might be a fairly standard size?) makes using the product anabsolute breeze.
Mzr. Interior & Special Cleaner
A powerful and cost-effective interior cleaner that can be diluted to handle light cleaning or heavier messes. Extremely effective at getting sunscreen off interior trim – great product! (Be careful with dilutions – it has the potential to discolour upholstery if not diluted enough).
Become Our Trade Customer.
Wholesale pricing is also available.
Wholesale pricing is also available.