Koch-Chemie Eulex M Eum – Adhesive Remover 1l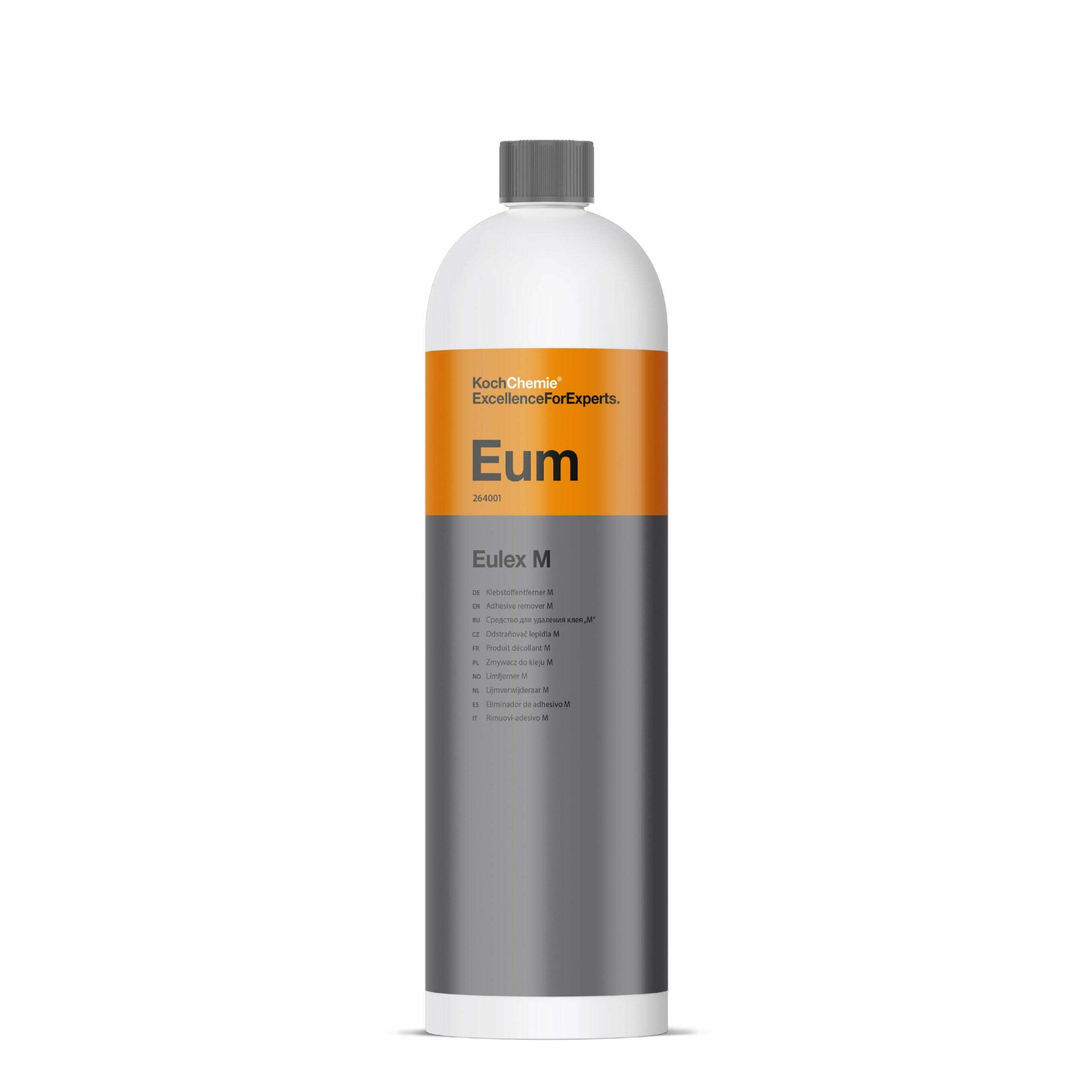 Koch-Chemie Eulex M Eum – Adhesive Remover 1l
Low-odour special product for the effortless removal of adhesive, tree sap and rubber marks even from matt-painted vehicles, glass surfaces, etc. Penetrates quickly into the organic residues and softens them and this enables easy removal. The product's active ingredients are not flammable and only evaporates slowly. Contains no halogenated hydrocarbons. With Daimler approval.
Solvent-resistant surfaces such as paint (including matt paint), glass, ceramic, metal, etc.
Application on matt paint: spray undiluted onto the cooled treatment surface, leave to stand for 1-3 min., where necessary, wipe with a soft sponge without pressure (to prevent reflector surfaces/colour changes) and use a high-pressure cleaner to rinse off thoroughly. Finally, wash with NanoMagic Shampoo, rinse and dry carefully (without pressure). Application on normal paints, glass, etc.: loosened resides can also be removed with a cloth (instead of high pressure).
Do not let dry.;
Not suitable for polycarbonate, polyacryl and similar plastics.;
Use in water recycling plant only after consulting the system manufacturer.;
Before using, check suitability and compatibility.;
Do not use on hot surfaces.;
This product information can advice you only without obligation. Liability on our part can not be derived.Please check whether the product is suitable for your application. We will be pleased to assist you.
Consumer
Enthusiast
Professional What our customers
are saying