Koch-Chemie Top Star Ts – Premium Care Interior Plastics 1l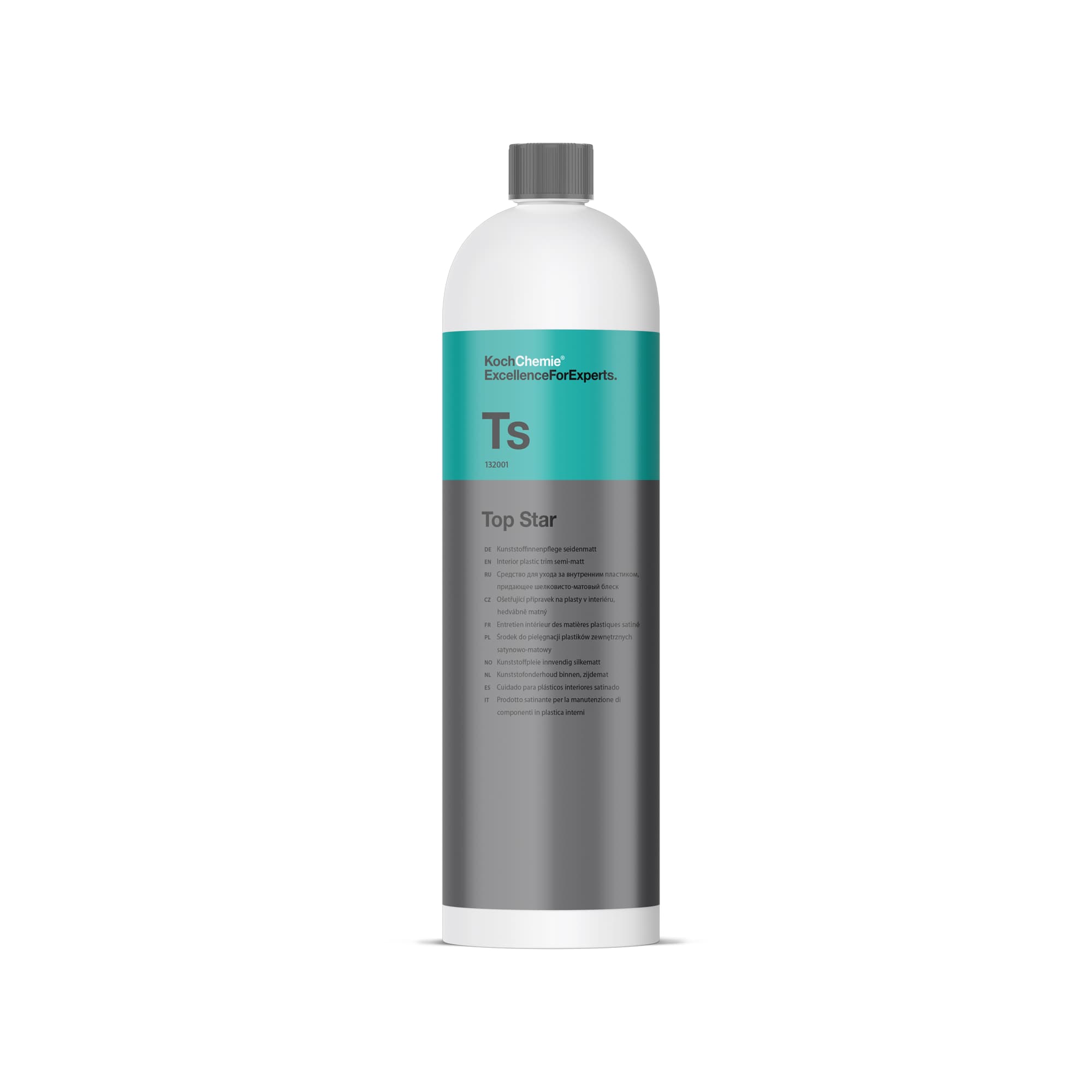 Koch-Chemie Top Star Ts – Premium Care Interior Plastics 1l
Premium care emulsion for deep pore cleaning and freshening plastic and rubber parts such as consoles, interior trim, seals, etc. Top Star creates a long-lasting, semigloss, natural sheen and protects the surface permanently against new dirt and UV radiation. Special active ingredients keep plastic supple, have an antistatic effect and provide a new and attractive look. With fresh fragrance. With Daimler approval.
Console, interior trim, rubber seals, etc.
Spray onto a soft sponge and apply evenly to the surfaces. Leave to dry and where necessary wipe with a microfibre cloth.
Shake before using. Protect against frost and excessive heat. Before using, check suitability and compatibility. Do not use on surfaces where slipperiness is undesirable, eg pedals, steering wheel, tyres.
This product information can advise you only without obligation. Liability on our part can not be derived. Please check whether the product is suitable for your application. We will be pleased to assist you.
Consumer
Enthusiast
Professional What our customers
are saying